Motorbike Travelling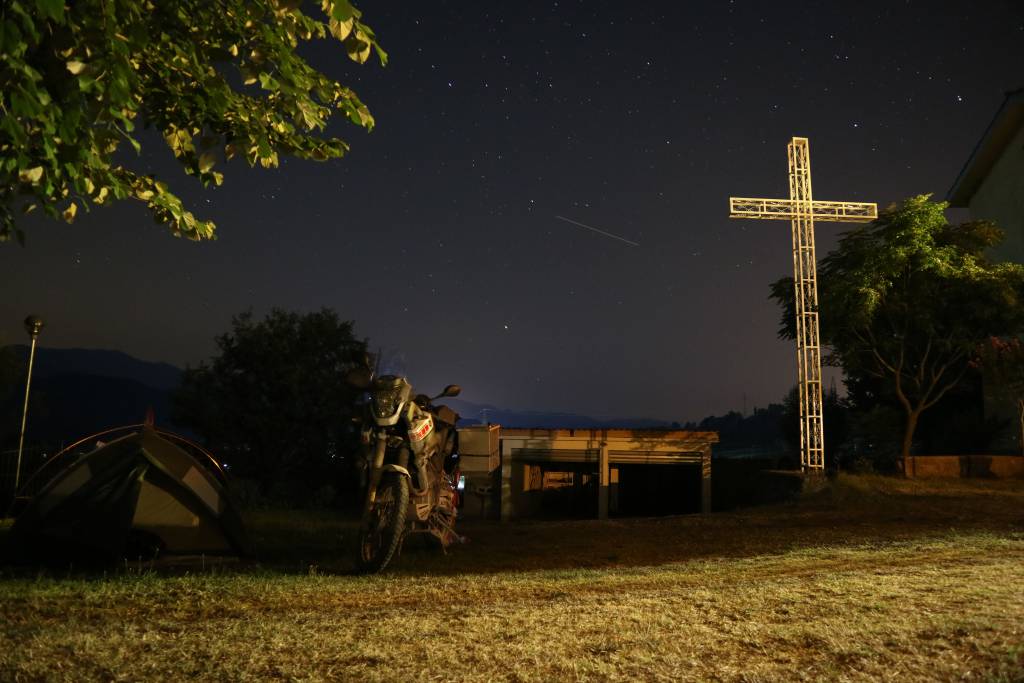 I started driving with a 25 km/h bike, a Hercules Prima 5, when I was 15 years old. I used this bike to get to the driving school for my next bike – a 125ccm³ Yamaha SR125, which formerly belonged to my sisters. Though I made the large bike driver's licence with 18, I kept using this bike till I was allowed to drive bikes with more then 48PS. Finally at the age of 20 I was allowed to drive my father's bike – a Kawasaki EN500a from 1992.
It needed three more years till a good friend asked me, if it wasn't cool to drive to the Northcape with our bikes. – YES! (for sure I slept one night and asked my father for permission to use his bike, but the idea was sown). In the summer of 2011 the great trip to Norway happened.
This trip was so mind-boggling that we decided to make a journey again in the following year. After driving to the rough north we wanted to go south but miss the heights – so our trip to the Alps in 2012 was set.